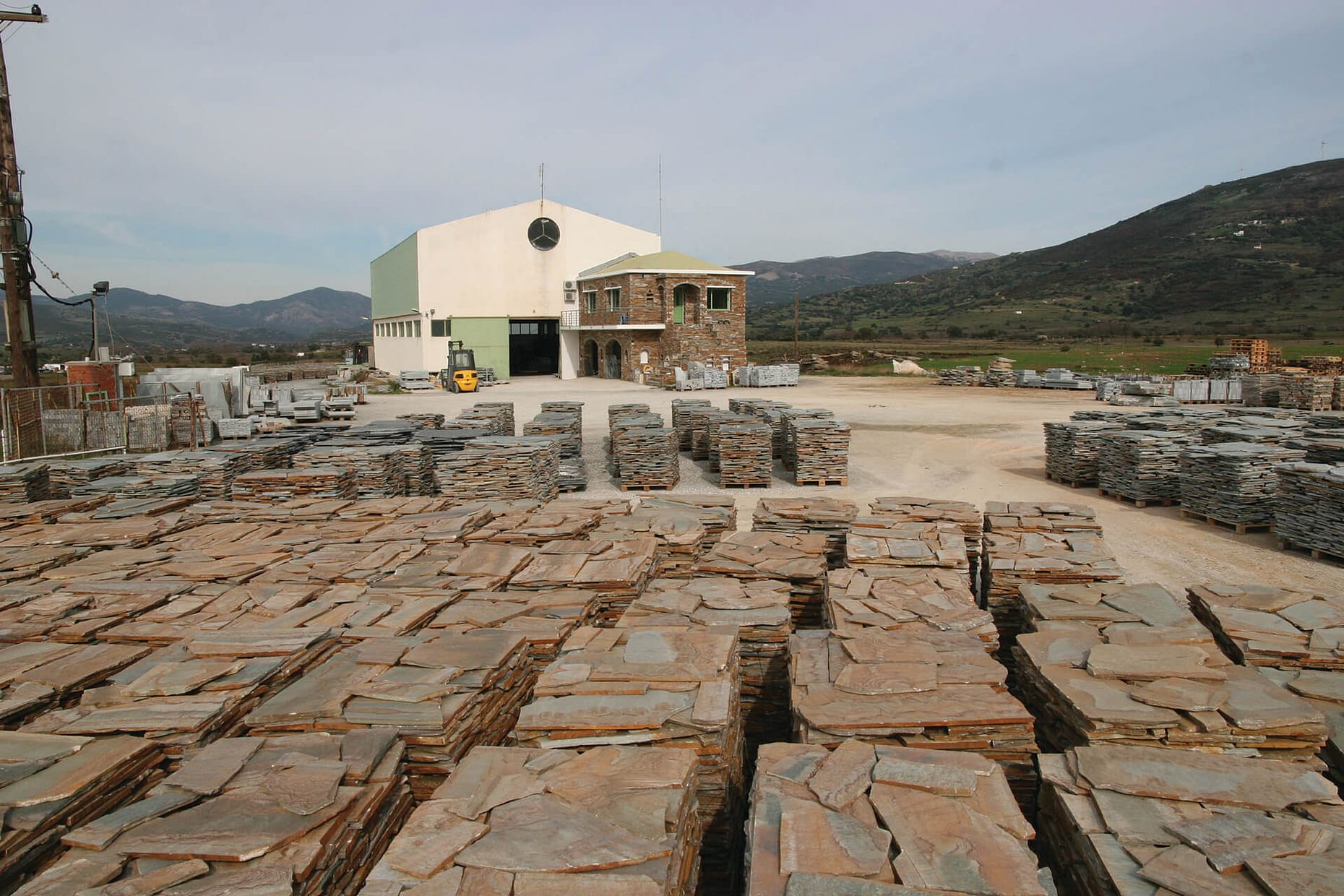 The brothers Spyrou began their intrest in quarries excavations in 1987 on property belonging to them in the area of Agios Dimitrios in Karystos. The main focus was excavation and process of Karystos Stone. In 1995 to arise in demand the company SPYROU AFOI O.E.. was established from 1987 to the present the company keeps growing and evolving dynamically in the field of production and their encreasing clientelle
Our Moto
"Coming together is a beginning, staying together is progress, and working together is success".
In the realm of development SPYROU AFOI O.E. two funding programs have been created and completed. Since 2005 the company is main focus is excavation and process of marble Cipollino, one of the best in Greece.
The company's client list consists of a large number of companies throughout Greece and abroad.
It is important to note that the facilities, machinery and quarries
are privately own by SPYROU AFOI O.E..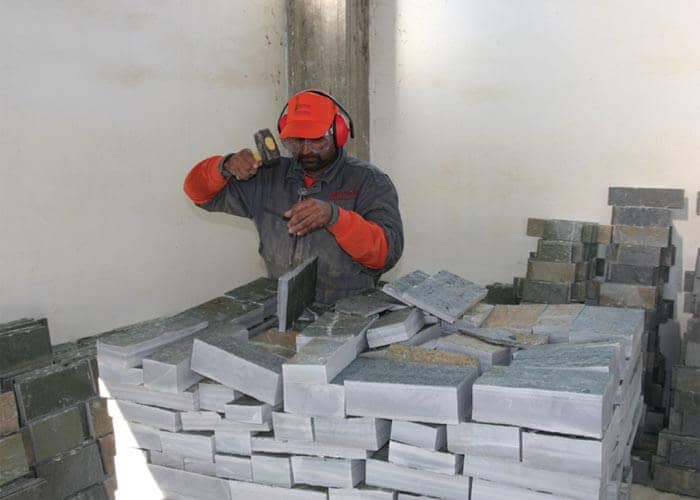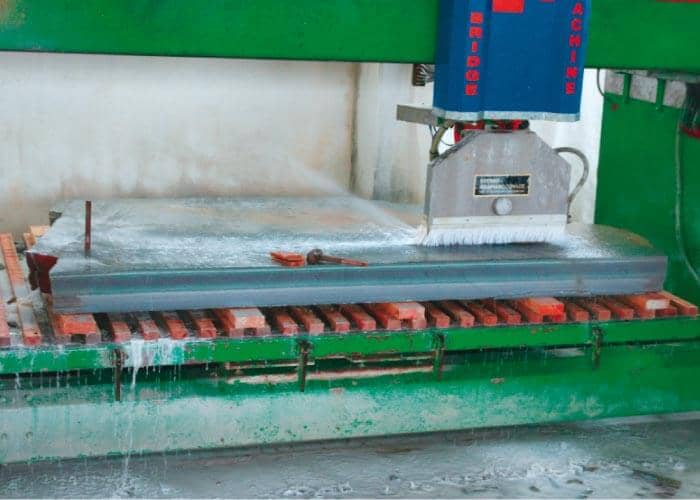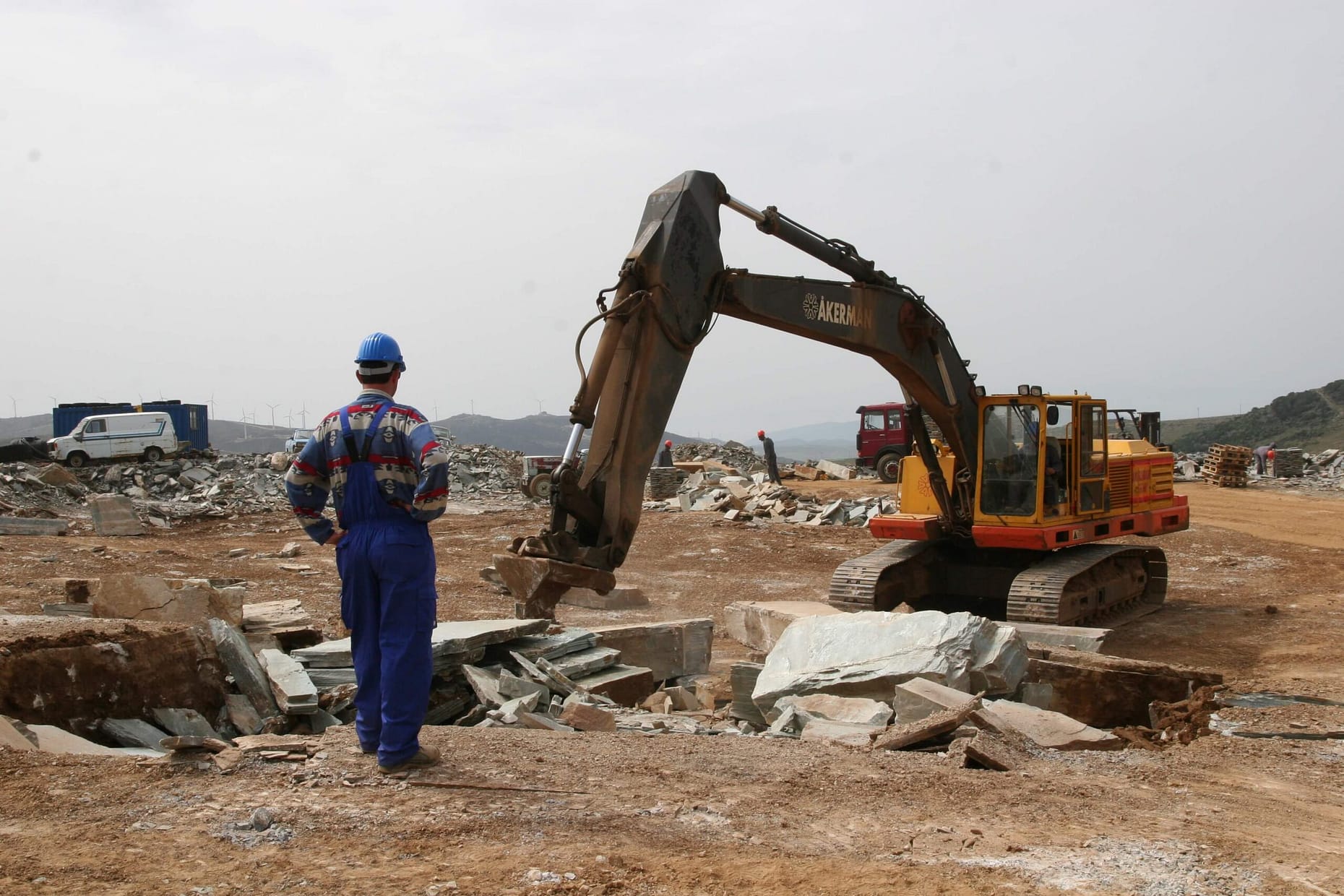 The potential of our quarry in productivity are great and we are able to cover orders of major volume at ease. We continue working throughout the year (with the exception to the winter month) giving us the ability for direct delivery.
Depending on the order, the slate slabs are divided into colors and a thickness that usually varies from 1.5 to 2.5 cm and from 3 to 5 cm. In other cases, the plates remain in an irregular shape, while in others they are cut into rectangular ones, usually 7-30cm wide x free length.
Our production is mainly based on a program that covers our customers' needs. Otherwise our production is adjusted to certain orders. In our productivity and processing unit, there is a string of machinery for cutting the stones and elaborating the marbles, with fully staff trained on their usage and function.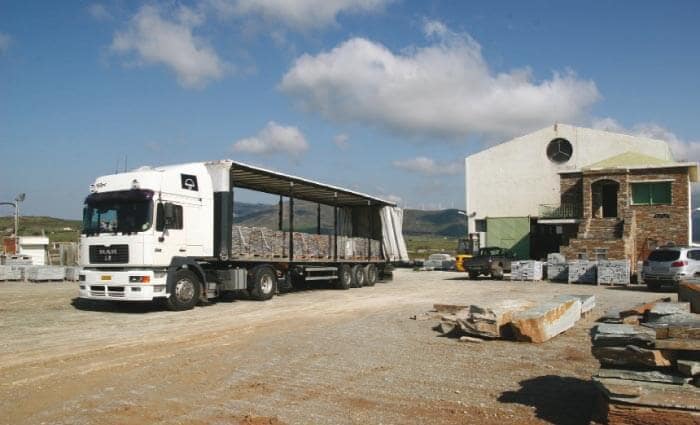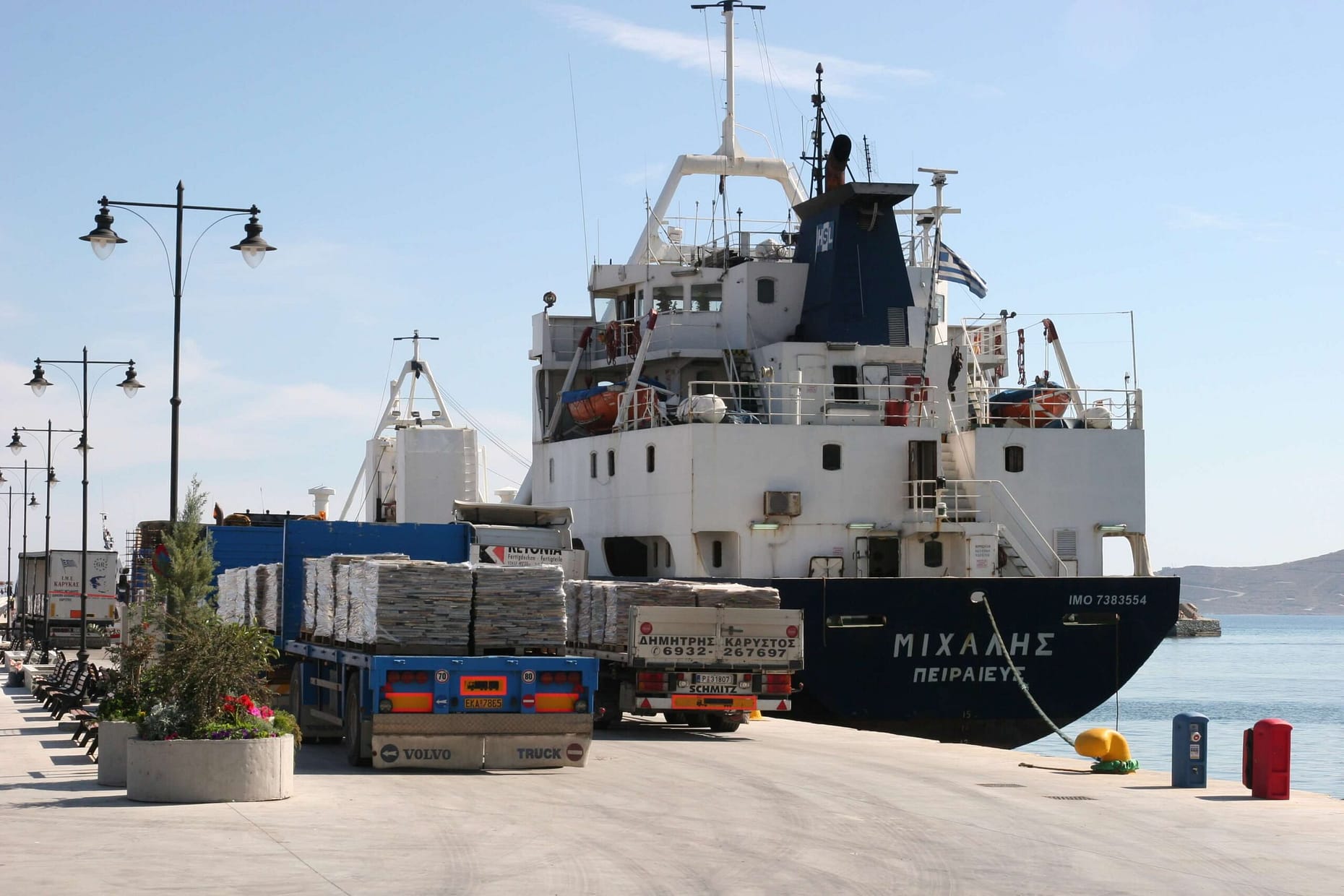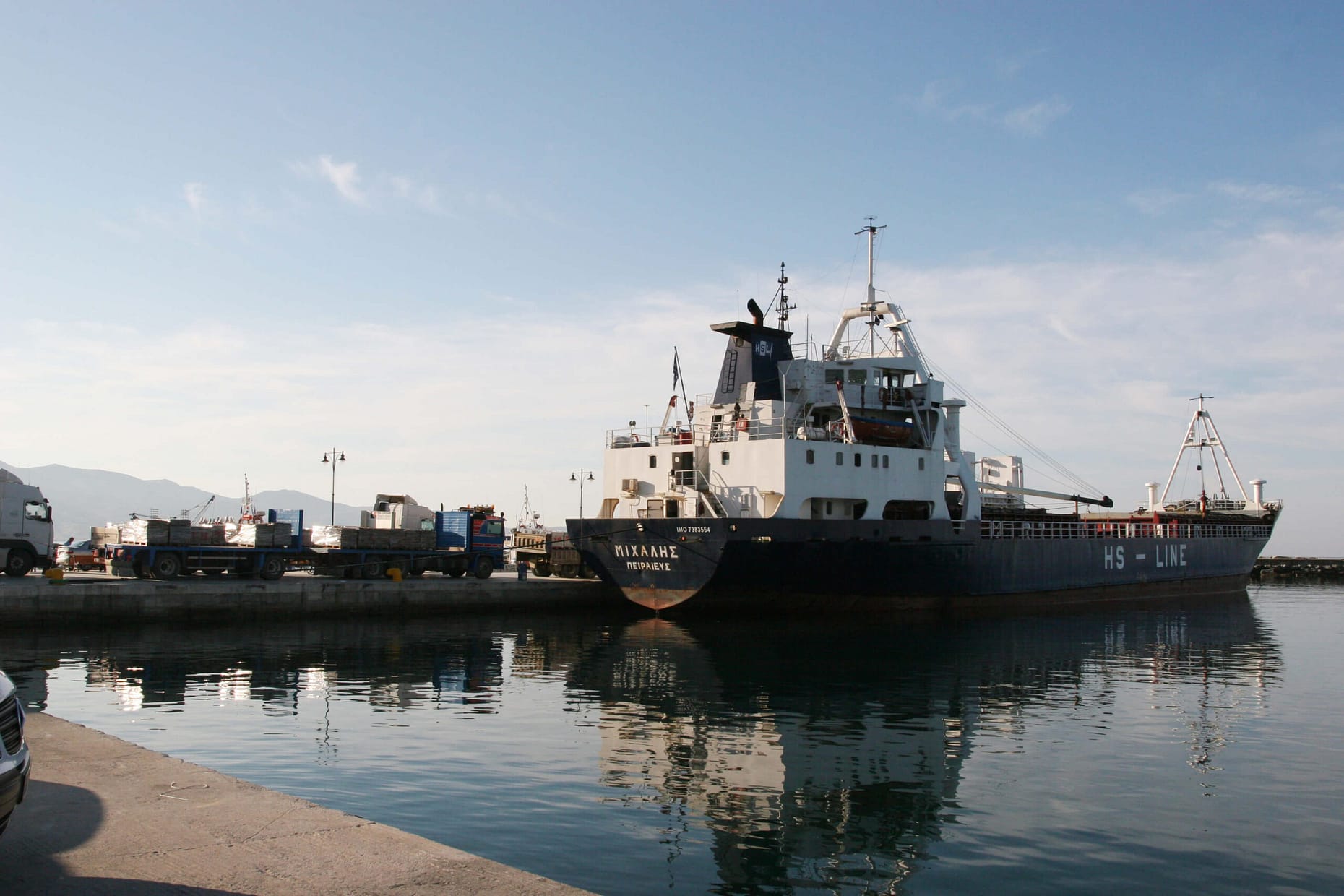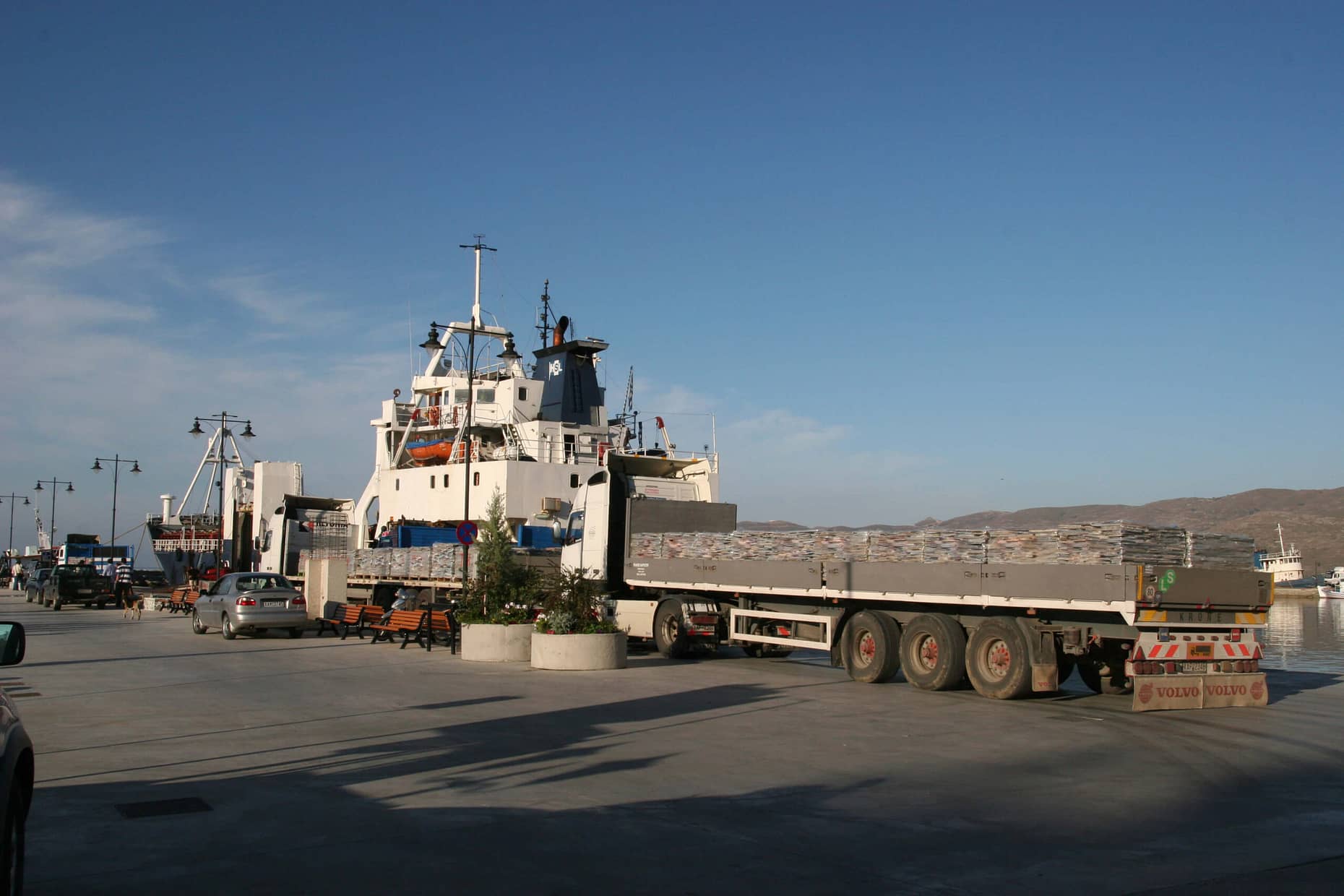 The harbor of Karystos is within 9km from our premises, which makes it convenient for easy access to the, shipping vessels a large order in placed. By having our own trucks we are able to deliver the orders which are smaller or cannot be arranged by shipping vessels. Smaller orders can even be forwarded through haulers. We have the ability of sending your order throughout Greece or abroad if you wish. Many of our customers receive their orders directly in the premises of our quarry.
All of our Karystos stones are placed in europalets sized 80x120cm which contain about 30m2 and weigh 1500kg. The boxing is made in such a way that the stones are protected during the transportation. Our deliveries vary from 1 day to 1 month.
Our company's main objective is to offer services and products of the highest quality at competitive prices. According to our customers, quality and accuracy are our main characteristics. In order to support our Quality Policy, we have implemented and applied a Quality System that supports our productive activities since the year 2000.
In addition to that, all our products bear the EU "CE mark" that is required by the EU and Greek Regulation and certifies their appropriateness for use. The CE certificate always accompanies all our deliveries.
Karystos Stone Specifications
Cipollino Marble specifications
Latest from galleries products
Brown Karystos Stone
| | |
| --- | --- |
| THICKNESS | 1,5-2,5cm or 3-5cm |
| DESCRIPTION | polygon – rectangular |
| FOR | doors, floors, roof, staircase (riser), stairs, threshold, wall skirting, walls, window sill |
Green Karystos Stone
| | |
| --- | --- |
| THICKNESS | 1,5-2,5cm or 3-5cm |
| DESCRIPTION | polygon – rectangular |
| FOR | doors, floors, roof, staircase (riser), stairs, threshold, wall skirting, walls, window sill |
Gray Karystos Stone
| | |
| --- | --- |
| THICKNESS | 1,5-2,5cm or 3-5cm |
| DESCRIPTION | polygon – rectangular |
| FOR | doors, floors, roof, staircase (riser), stairs, threshold, wall skirting, window sill |